Finland's own customs service and Russian rule
When Finland was annexed to Russia in 1809, it was decided that a customs border would remain between the two countries. Finland formed its own customs territory. To supervise this territory, Finland established its own customs administration whose position was confirmed on 18 February 1812. Sea customs chambers, a remnant of Swedish rule, were subjected to a new central administrative agency, the Executive Customs Board. New customs offices were established in the Åland Islands and in Tornio. Most of the personnel of the old land customs service were transferred under the sea customs service which became known as the Finnish customs service.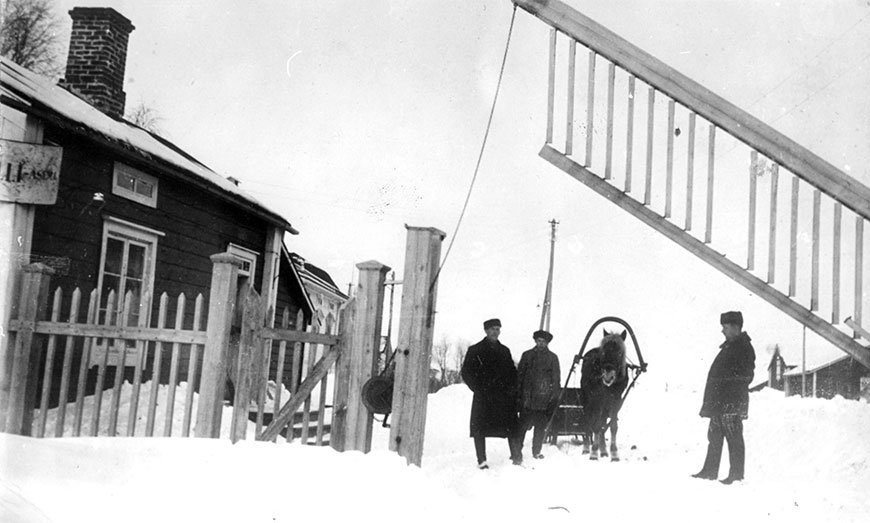 Image: Customs station in Tornio.
At first, the Executive Customs Board was based in Turku, at that time the capital of Finland. In 1821, the Board was transferred to the new capital, Helsinki.
The customs border between Finland and Russia was largely based on Russian requirements. In terms of the future, it was important to be able to use customs duties levied in Finland in its territory. Finland had its own customs tariff rate.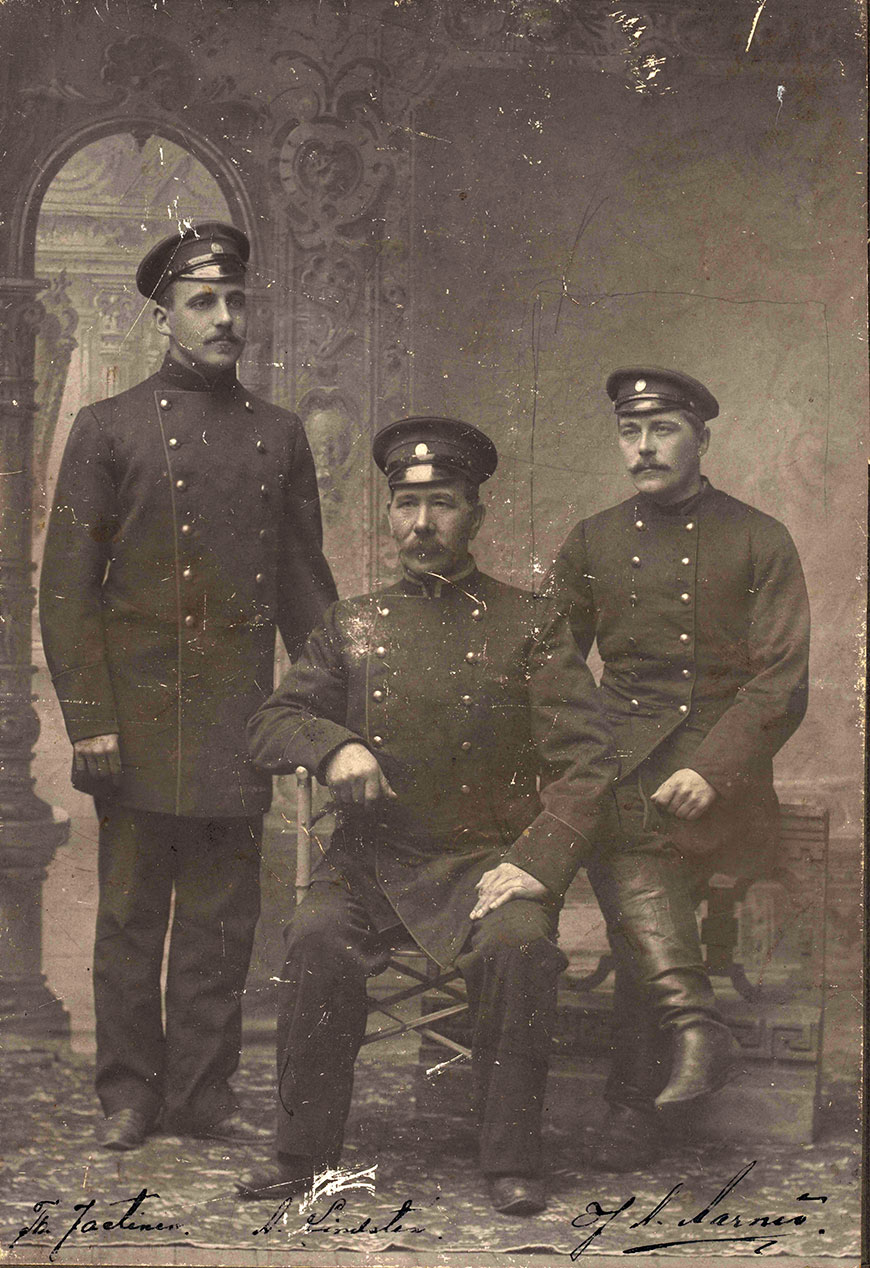 Image: Customs officers received new uniforms in 1875. Apart from the cap badge, the uniform remained in use until 1917.
At the initial stage, the amount of levied customs duties remained low due to a rigorous trade policy which, on the other hand, resulted in wide-spread smuggling. When reductions in customs duties were initiated in the 1850s, proceeds from them started to increase. Trade in goods increased, and traffic developed significantly. The Saimaa Canal enabled ship traffic to Eastern Finland where new customs offices were also established. New railways improved transport connections, and customs offices were set up at key railway stations. Transits of undeclared goods were an important part of railway traffic.
In the late 1800s, there were demands on unifying the customs administrations of Finland and Russia. The customs border eventually remained intact, as the Russian Empire met with internal upheaval in the early 20th century. At the same time, Finland managed to avoid serious setbacks to its position within the Empire.
The customs administration had become the most significant generator of revenue in the Grand Duchy of Finland. In the early years of the 20th century, up to three quarters of state revenue were levied by Customs.