WELCOME TO THE CUSTOMS MUSEUM IN SUOMENLINNA!
The history of Finnish Customs from the Swedish reign to the present
---
Opening hours
The Customs Museum opens again on 15 May 2019. Open from Tuesday to Sunday, 12:30 pm - 5:30 pm.
The museum is located
on the island of Suomenlinna
Susisaari in Suomenlinna,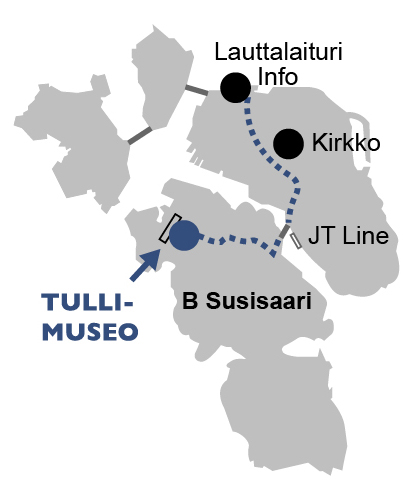 the Hamilton-Polheim Curtain building
(Suomenlinna B 20 D).
Thematic exhibition: Dogs at Finnish
Customs - 50 Years of Detector Dog
Activities

The new thematic exhibition will delve into the 50-year history of customs dogs.
Thematic exhibition: 1918 – A War Within Customs
The thematic exhibition was about Finnish Customs and its personnel in the turmoil of the spring of 1918.
Contact information
tel. 040 332 6979 (during the opening hours of the museum)
tel. 040 332 2774
Email: tullimuseo(at)tulli.fi