1918: A War Within Customs
The new thematic exhibition is about Finnish Customs and its personnel in the turmoil of the spring of 1918. The exhibition is opened for the public on 16 May 2018.
A hundred years ago, in January 1918, employees of Finnish Customs faced a difficult choice. The Red People's Delegation took control over Finland. The Customs Board in Helsinki was closed down. The most important customs offices were located in areas controlled by the People's Delegation. Customs officials were urged not to come to work. Some of the personnel remained at work, however, because they needed their salary.
The exhibition "1918 – A War Within Customs" describes this short and intense period, which had a dramatic impact on many people's lives.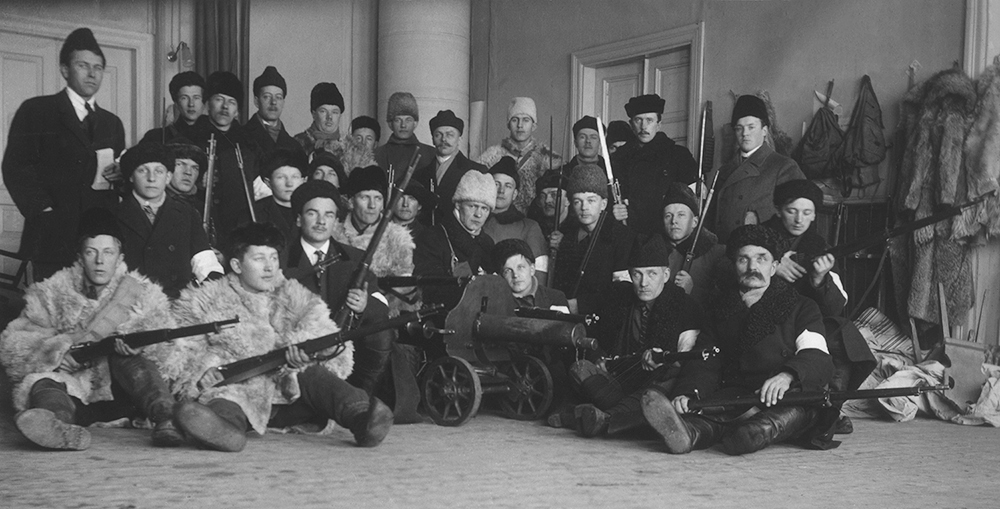 Members of the Civil Guard at the guardhouse of Tornio Customs in the winter of 1918. Most of them are customs officers.