African swine fever spreads with travellers
African swine fever is a lethal disease that affects swine and wild boar, but which does not pass on to humans. It poses a significant financial threat to pig farming and the meat industry in Finland.
People travelling to Finland from abroad play a key role in the prevention of African swine fever and other similar animal diseases. The swine fever virus can spread via foodstuffs, goods and humans.
Prevent the spread of swine fever to Finland
Do not bring with you any meat or milk products from Russia or from anywhere else outside the EU (import prohibition).
Private importation of meat and milk products from Russia and other non-EU territories to Finland is prohibited. The prohibition concerns foodstuffs meant for personal use and imported as gifts. Pet foods are also covered by the prohibition.
Do not carry gifts or packed lunches from one EU country to another (recommendation).
It is recommended for travellers to avoid private importation of all meat products containing swine or wild boar meat as gifts or travel snacks from countries where African swine fever has been detected, for example Estonia.
Repeated or serious violation of the import prohibition is punishable.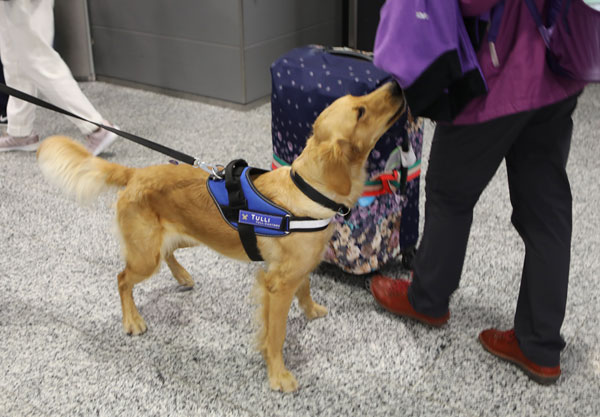 When you arrive at the Finnish border, you may encounter a food detection dog looking for prohibited foodstuffs carried by arriving persons.
See video (1 min, Finnish Food Authority, YouTube)
Further information on the Finnish Food Authority website
Contact Customs Information
The Customs Information Service offers advice from Monday to Friday 8 am–4 pm. Have a look at the FAQ or contact us with your question.
We want to improve our website together with our customers. You can give us feedback by clicking "Send feedback".
Send feedback