When does a gift delivered by post have to be cleared?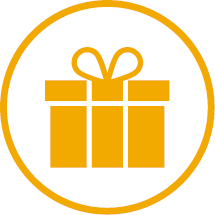 A gift consignment must be cleared through Customs and possible import duties must be paid if:
- the value of the gift is more than 45 € OR
- the maximum limits for exemption from customs duty or taxes are exceeded, OR
- the product is subject to restrictions (e.g. certain plants)
AND the gift has been sent
- from a non-EU country OR
- from the EU customs territory but from outside the EU fiscal territory (e.g. the Canary Islands).
PLEASE NOTE! If you do not know the contents of the gift or its value, you should ask the sender. You need this information to clear the gift through Customs.
Alcoholic beverages and tobacco products are gifts that always have to be cleared through Customs regardless of their value.
Clearing your goods through Customs is done conveniently in Customs' Import Declaration Service.
We want to improve our website together with our customers. You can give us feedback by clicking "Send feedback".
Send feedback