When does a gift delivered by post have to be declared?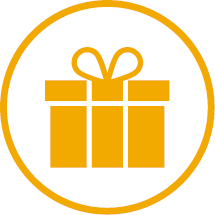 A gift consignment has to be declared and pay any import duties and taxes due have to be paid if
- you have received a notice of arrival for a consignment that needs to be declared and the gift has been sent
- from a non-EU country or
- from the EU customs territory but from outside the EU fiscal territory (e.g. the Canary Islands).
PLEASE NOTE! If you don't know what the gift contains or what its value is, ask the sender (consignor). You will need this information for declaring the gift.
You can declare your gift in the declaration service.