Returning goods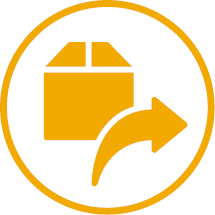 If you by post permanently return goods you have ordered to an area outside EU's customs territory:
- submit an export declaration to Customs in the Export Declaration Service OR
- return the goods by post and fill in postal forms CN 22 or CN 23.
The goods must be returned and an appeal for correction must be submitted within three months of the customs clearance, so that you can receive a refund of the import duties and taxes you've paid. Read the instructions at tulli.fi: Returns, repairs and replacements.
We want to improve our website together with our customers. You can give us feedback by clicking "Send feedback".
Send feedback