How much does the total sum grow during customs clearance?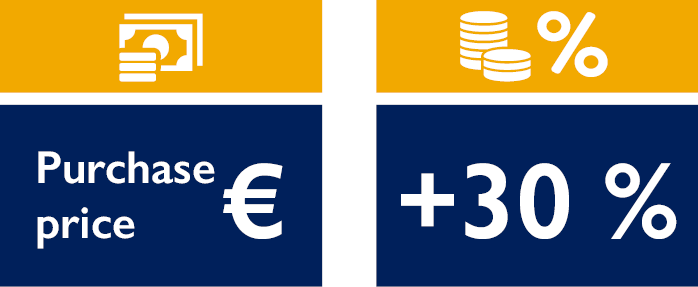 A rule of thumb is that 30 % is added to the total price of the order during customs clearance.
The assessment is the total price, which includes the purchase price of the product and transport costs as well as any customs duty and VAT due.
You can also use the Customs duty calculator for the assessment.
See also the page What are customs duties? When are they paid? For what do I have to pay VAT?
We want to improve our website together with our customers. You can give us feedback by clicking "Send feedback".
Send feedback