Which goods do I have to declare?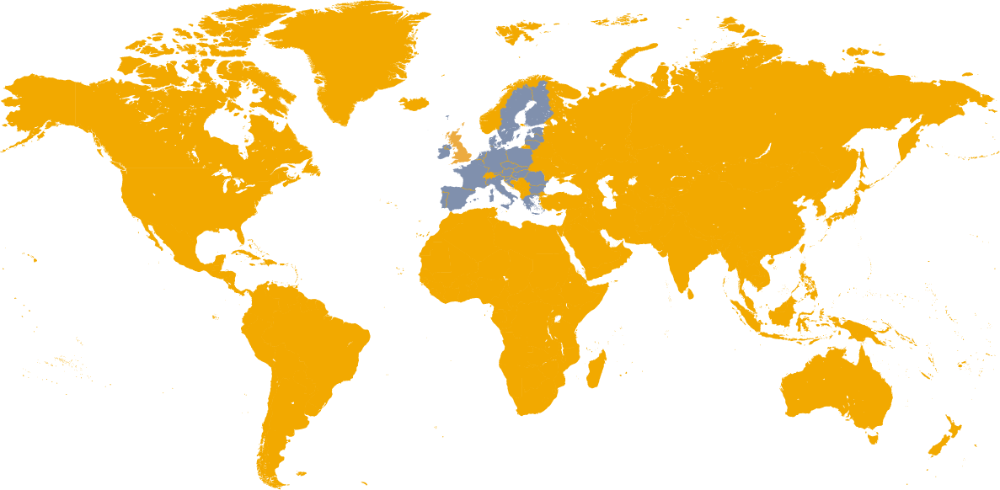 | | | | |
| --- | --- | --- | --- |
| THE ORDER IS DELIVERED | Customs clearance | Customs duty | Value Added Tax |
| From within the EU | No | No | No |
| From the EU customs territory, but outside the tax territory (for example Canary Islands) | Yes | No | Yes |
| From a non-EU country | Yes | Yes | Yes |
If the goods you have ordered have been produced in or already cleared in the EU, you don't have to declare them or pay any import duties or taxes on them. If the goods you have ordered are delivered to you from outside the EU, you usually have to declare the goods and pay the customs duty and VAT on it.
Example: If your order is delivered to you from the Canary Islands, Spain, you have to declare the consignment and pay VAT but no customs duty for it. Check the country-specific information (the EU customs and fiscal territories).
Goods, manufactured outside the UK but sent from the UK, are subject to a general third country customs duty. The rate of customs duty is 0 % for goods manufactured in the UK when they are sent from the UK. As proof, you must have an invoice from the seller containing a specific-form statement on the British origin of the goods. If the goods are delivered from Northern Ireland, the consignment is not declared.