We bear our responsibility for the environment
Finland aims to be carbon neutral by 2035. Finnish Customs is committed to reducing the environmental impact of its operations and is actively participating in combating climate change by developing its environmental programme. We want to be a pioneer in the Finnish government that bears its ecological responsibility.
We are currently developing our environmental programme in collaboration with our entire personnel and as part of our strategic development. Our aim is to integrate climate awareness and action as part of the daily routines of all our employees.
Our environmental footprint results from our facilities, procurements, transport and operations. We will examine the emissions caused and find ways to reduce the size of our footprint.
We update our vehicle fleet annually to be cleaner in accordance with the EU Directive on the promotion of clean and energy-efficient road transport vehicles. We took a significant step towards sustainability in 2020, when 11 of the 19 procured vehicles were low-emission hybrid vehicles – ten plug-in hybrids and one mild hybrid. We procured a natural gas vehicle as early as in 2009 for use in customs control, and the vehicle is still in use today.
We supervise the safety of goods crossing the Finnish borders and the transport of dangerous goods, and control the import of endangered species and invasive species. Our activities also contribute to the prevention of the spread of animal and plant diseases.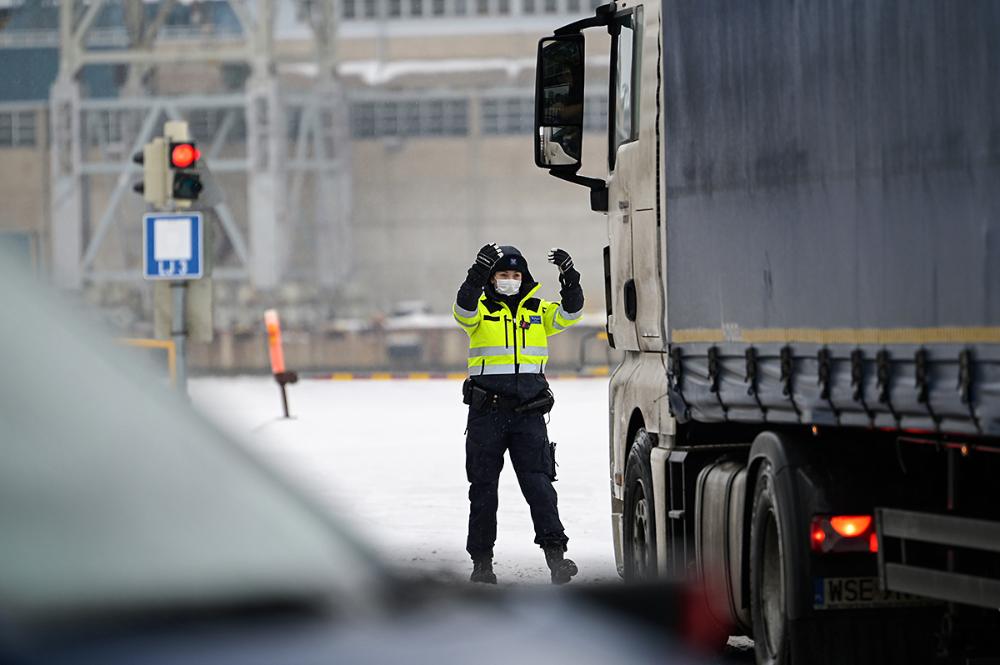 Many of Finnish Customs' tasks are related to environmental protection. Photo: Aku Häyrynen / Finnish Customs
Electronic customs declarations have made the routes used in the international transportation of goods shorter. We follow the government's premises strategy to improve the environmental friendliness of our facilities, and in procurements, we follow the government's procurement strategy, in which environmental aspects are considered.
The WWF Green Office environmental management system was in use in Finnish Customs' largest office in the Pasila Office Centre in Helsinki in 2015–2021.