Customer service at the customs offices
When doing business with Customs you can pay customs duties, taxes and guarantees with these means of payment:
cash, check, Visa Debit/Credit, Visa Electron, Mastercard Debit/Credit, Maestro and V Pay.
Customs does not accept cash payments to the Tax Administration and the Transport Safety Agency (Trafi). These payments can be made at Danske Bank offices free of service charges.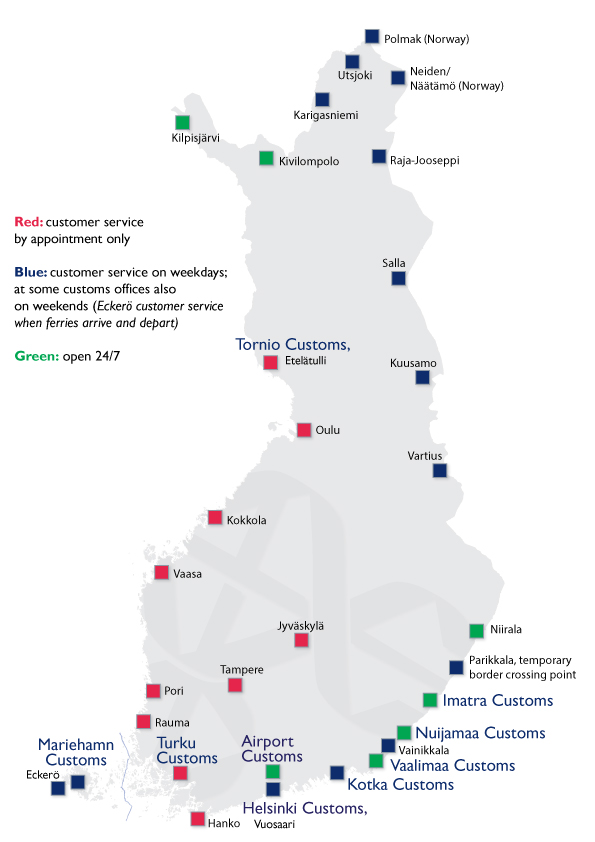 Customs Information Service, Private customers
Monday to Friday 8 am–4 pm
The cost of a call from a landline or mobile phone subscription is 0 cents/min + local network charge/ standard mobile rate.
In car tax matters, kindly contact the Tax Administration (vero.fi)
Help us improve our site content
We want to improve our service, which is why your feedback is valuable to us. If you have ideas on how our web services could be developed further or if you wish to give us feedback, please let us know.
Send feedback